I.D. HONING in Michigan
What is I.D. honing?
Internal diameter honing, also known as ID honing, is a precision machining technique used to increase the inside diameter of a cylindrical metal object's surface polish and accuracy. ID honing is performed by utilizing a cylinder that holds abrasive honing stones. The workpiece is chucked in a fixed position while the cylinder is rotated and moved horizontally within the inner diameter of the tube. Small quantities of material are removed from the bore's surface as the honing machine rotates by the diamond abrasive stones or abrasive stones, giving the bore's surface a smooth, polished finish and increasing its dimensional precision. The result is an inner diameter with geometric tolerances that meet or exceed customer requirements.
Single Pass Honing Process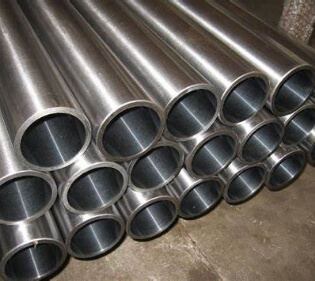 The single pass honing machines are necessary to produce tubes that meet the specifications set forth by a number of industries. These industries include automotive, oil exploration, and aerospace. The hone tool is also necessary to manufacture hydraulic cylinders. The dimensional and surface tolerances that the flexible honing tool produces are critical components in these industries. Our machinery is suited for high volume production applications that meet the desired finish pattern.
Single Pass Honing Machine Capabilities
Sturdy Grinding has been in the business for 30 years and has the honing machines, capabilities, and equipment to handle our customers' ID Honing needs. It is our longevity in the industry and competent operators that set us apart from the competition.
Construction Hydraulics

Agricultural Machinery

Aerospace Flight Systems

Landing Gear Control Systems

Hydraulic Cylinders
---
Need a special part?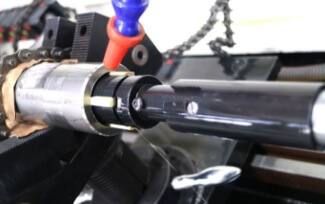 In addition to our skilled operators, the management team at Sturdy Grinding has a great deal of experience in quoting and process planning I.D. Tube Honing services. Contact us early in your process planning, we offer fully integrated systems that can meet your high volume production requirements. Sturdy Grinding can put our experience to use by helping you plan the most cost-effective process for your project. Call Us Today!